WELCOME TO COVENANT CHAMPIONS GLOBAL ASSEMBLY!
2023, Our Season of Rehoboth is Now!
With great joy, we welcome you to Covenant Champions Global Assembly. We believe that you are not here by mistake but by the leading of the Holy Spirit. We would be glad to have you become part of us. We look forward to seeing at Champions Cathedral!
Every Sunday at 9:00 am & Wednesdays at 5:30 pm
OUR SERVICES
Worship with us in Champions Cathedral!
You can be a part of our weekly and monthly services by worshipping with us in Champions Cathedral. You can also join us live online on Facebook, YouTube, and Twitter. You are a Champion!
Current Message Series
Amazing Proofs
Get caught up with the current message series by Pastor Wole Dahunsi and other anointed ministers of God!
COVENANT PARTNERS MINISTRY
Donate to Make a Difference in the Church
Covenant Champions Global Assembly
Guaranty Trust Bank: 0029940539
First Bank: 2018264089
In Covenant Champions Global Assembly, we believe in the power of giving. Become a part of Covenant Partners Ministry by committing to giving to the different church projects monthly.
God operates in seasons. In this season, God shall look on you with favor!
We are convinced that one divine encounter with Jesus in Covenant Champions, does not only change your life for the better but everything about you. Your victory is sure because you are a miracle ready to happen. Some of the projects you can be a part of are Champions Nuggets Daily Devotional and Champions Cathedral Building Project.
DAILY DEVOTIONAL​
Champions Nuggets​
A daily devotional prepared for all in order to have an impart full day. The best and surest way of fulfilling your purpose on earth is to approach the throne of grace via the Word of God and prayer EVERYDAY.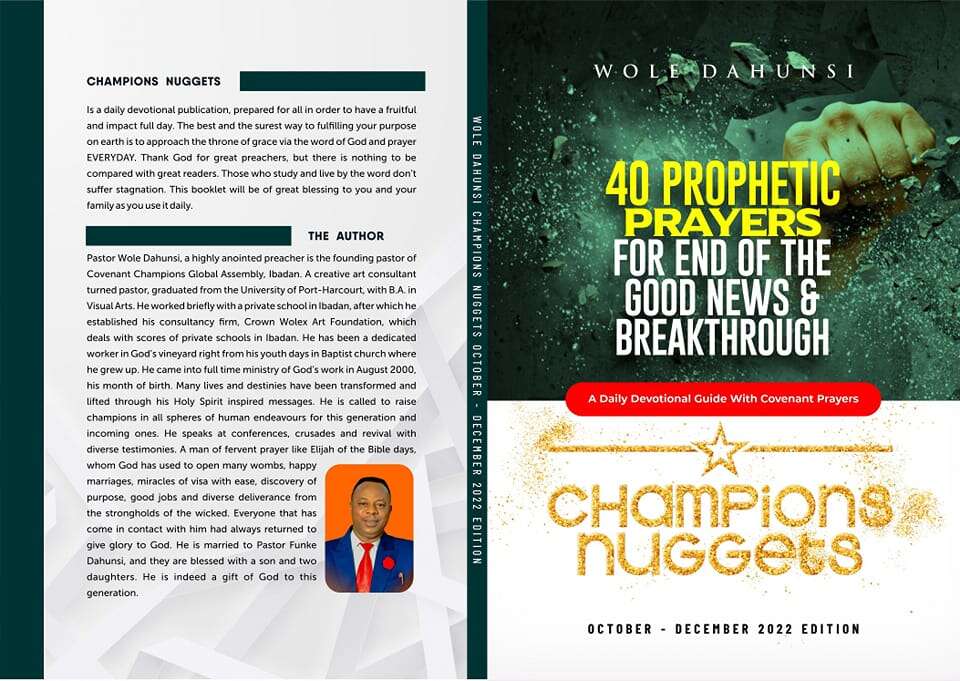 Text for Today: Matt. 1:18-25 "And she will bring forth a Son, and you shall call His name JESUS, for He will save His people from their sins." (vs. 21). As we celebrate the birth of our Lord Jesus Christ for this year, we shall be discussing twelve reasons why He came. (1) Jesus Christ…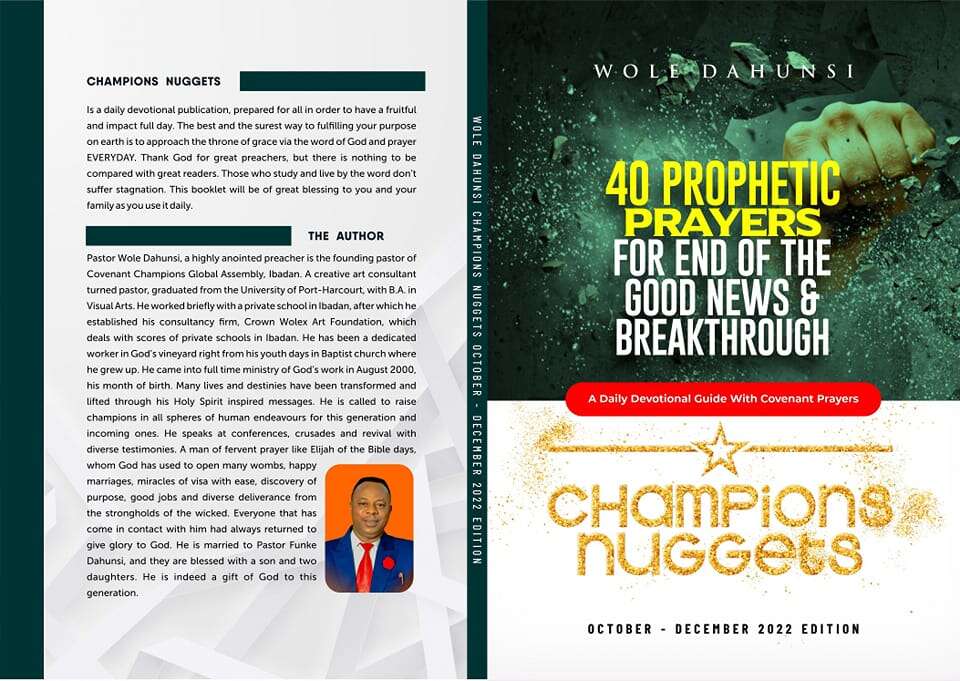 Text for Today: Mark 10:46-52 "Then many warned him to be quiet; but he cried out all the more, Son of David, have mercy on me!" (vs. 48). God is ever faithful; he keeps promises. God will remain true to his words, and he will keep them under whatever circumstance so that all people can…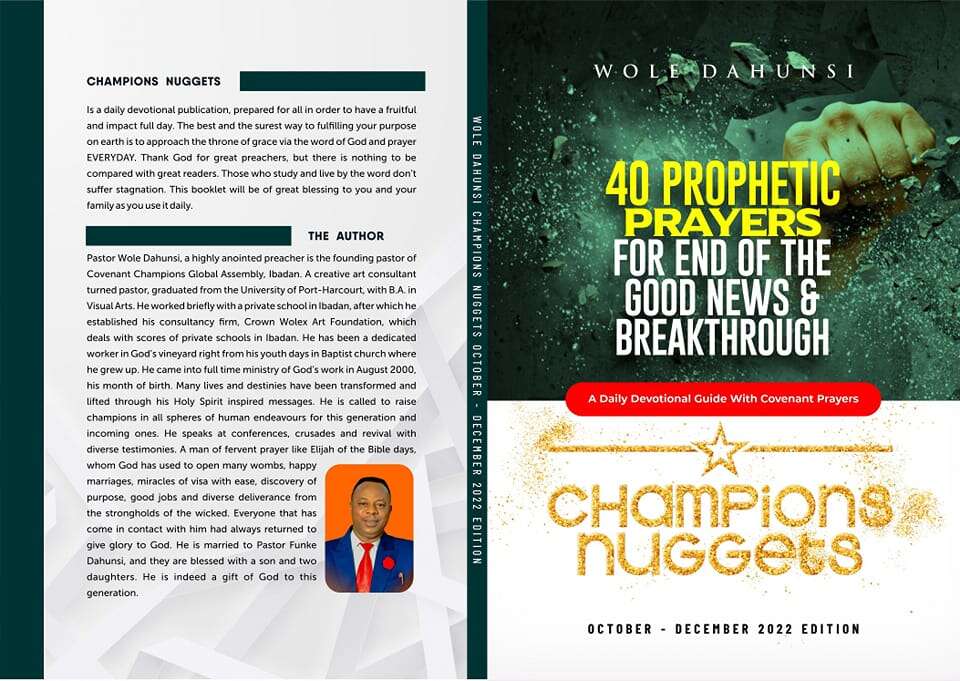 Text for Today: Is.45:14-10 "Who formed the earth and made it, Who has established it, Who did not create it in vain, who formed it to be inhabited; I am the Lord, and there is no other." (vs. 8). God created the Heavens and the Earth, and it is our job as humans who occupy…
COVENANT CHAMPIONS GLOBAL ASSEMBLY​
Our mandate at CCGA is to raise and release Champions for this generation and generations yet unborn!
Welcome to Covenant Champions Global Assembly (CCGA). This commission is birthed based on the event that took place in Daniel 3:24-25, and the expressed confession and testimony of Romans 8:37.
We are a strong loving family where God's Word is given utmost priority with emphasis. "Yet in all things we are more than conquerors through Him who loved us." Romans 8:37.
Mon — Thu / 8am – 4pm
Champions Cathedral. After Crown Heights, Arulogun Road, off Ojoo, Ibadan, Oyo State, Nigeria.